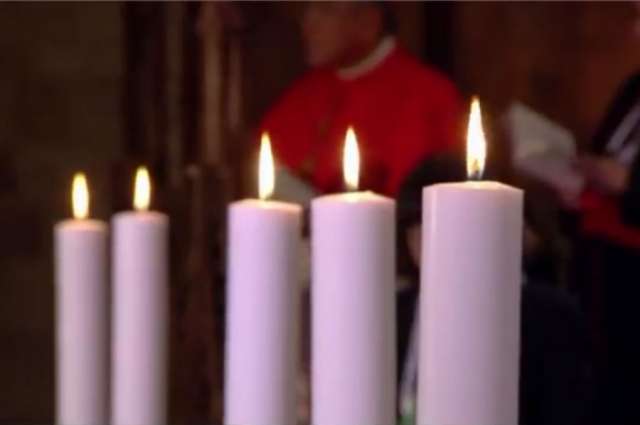 Lund, Sweden: In a joint declaration signed for the 500th anniversary of the Reformation, Catholic and Lutheran leaders apologized for division in the Church and pledged to work for greater unity.
"Fifty years of sustained and fruitful ecumenical dialogue between Catholics and Lutherans have helped us to overcome many differences, and have deepened our mutual understanding and trust," the statement said.
"At the same time, we have drawn closer to one another through joint service to our neighbors – often in circumstances of suffering and persecution. Through dialogue and shared witness we are no longer strangers. Rather, we have learned that what unites us is greater than what divides us."
The joint statement was signed on Oct. 31, 2016, during Pope Francis' trip to Sweden to mark the 500th anniversary of the Protestant Reformation.
"While we are profoundly thankful for the spiritual and theological gifts received through the Reformation, we also confess and lament before Christ that Lutherans and Catholics have wounded the visible unity of the Church," the religious leaders said in the document. "Theological differences were accompanied by prejudice and conflicts, and religion was instrumentalized for political ends".
"While the past cannot be changed, what is remembered and how it is remembered can be transformed. We pray for the healing of our wounds and of the memories that cloud our view of one another."
Rejecting hatred, violence and conflict, the religious leaders called for greater communion.
"(W)e commit ourselves to further growth in communion rooted in Baptism, as we seek to remove the remaining obstacles that hinder us from attaining full unity," they said, noting Christ's desire that all may be one.
"We invite our ecumenical partners to remind us of our commitments and to encourage us," they added. "We ask them to continue to pray for us, to walk with us, to support us in living out the prayerful commitments we express today."
The joint declaration also noted the pain of Catholic-Lutheran married couples who desire the share a common Eucharist but cannot.
"We acknowledge our joint pastoral responsibility to respond to the spiritual thirst and hunger of our people to be one in Christ," the religious leaders said. "We long for this wound in the Body of Christ to be healed. This is the goal of our ecumenical endeavours, which we wish to advance, also by renewing our commitment to theological dialogue."
The declaration voiced hope that Catholics and Lutherans would be able to jointly witness to the Gospel, as well as to work for justice, human dignity and peace.
The religious leaders also denounced greed and advocated a greater care for creation.
"Today in particular, we raise our voices for an end to the violence and extremism which affect so many countries and communities, and countless sisters and brothers in Christ," they said. "We urge Lutherans and Catholics to work together to welcome the stranger, to come to the aid of those forced to flee because of war and persecution, and to defend the rights of refugees and those who seek asylum."
The joint declaration concluded by calling on Catholics and Lutherans throughout the world to be "bold and creative, joyful and hopeful" in seeking unity, cooperation and solidarity.
"By drawing close in faith to Christ, by praying together, by listening to one another, by living Christ's love in our relationships, we, Catholics and Lutherans, open ourselves to the power of the Triune God," the document said. "Rooted in Christ and witnessing to him, we renew our determination to be faithful heralds of God's boundless love for all humanity."